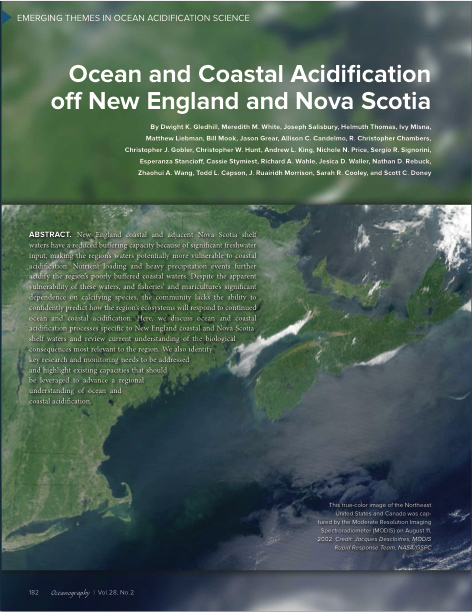 NECAN Report on Ocean and Coastal Acidification
The Northeast Coastal Acidification Network (NECAN) published "Ocean and Coastal Acidification off New England and Nova Scotia" in the June 2015 Special Issue of Oceanography.
The article explains why the Northeast region is especially vulnerable to acidification, summarizes scientific findings about effects on marine life, and identifies research priorities. The information is based in part on a series of state-of-the-science webinars and workshops hosted by NECAN.

A four-page brochure is also available that summarizes key information from the article.