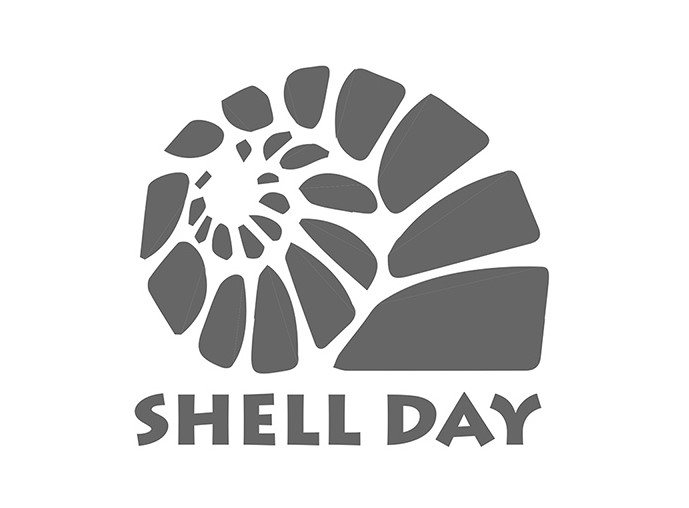 A Snapshot of Coastal Water Conditions
On August 22, 2019 the Shell Day planning committee worked with citizen scientists in the region to participate in a single-day monitoring event along the coast from Long Island Sound to Downeast Maine. During this event, water quality monitoring groups took temperature, salinity, and pH measurements and collected water samples during low, mid, and high tides. The collected water samples are now being analyzed by a number of partnered laboratories to determine the total alkalinity. The idea is to answer this question: 
"What is the relationship between salinity and alkalinity?"
Coastal acidification can be difficult to monitor. If salinity and total alkalinity correlate enough for salinity to be used as a proxy for alkalinity, salinity measurements, which are affordable and widely available, can be used to help estimate carbonate saturation state and local vulnerability to acidification. This would allow citizen scientists to participate in a more direct way in coastal acidification monitoring.
We are happy to say that Shell Day 2019 was an amazing success! Thank you to all who participated in this event, from planning and organizing to sampling and analyzing. Here is a quick snapshot of what we were able to accomplish:
500 samples collected
86 unique sampling sites
59 monitoring organizations
7 laboratories analyzing samples
---
Next Steps for Shell Day
Laboratory Analysis
Participating oceanographic laboratories are currently analyzing the collected samples. Our goal is to send out rounds of data as they become available over the coming months. It is likely that you'll first see temperature and salinity information, followed by total alkalinity data, and later a collection of the additional measurements that were taken by many groups on August 22nd along with information from our region's scientific buoy network. We hope to have a collaborative process and welcome your thoughts and questions about this unique data set. Those of you with backgrounds in statistics and modelling would be most helpful in joining our interpretation of the data.
Send us your stories!
We are also collecting stories, participation results, and photos from Shell Day while assembling a final report. If you have pictures or experiences you would like to share, please send them our way! Contact your regional coordinator or email Parker Gassett (parker.gassett@maine.edu). 
---
Map of Monitoring Sites for Shell Day 2019
This map details the monitoring sites, bays, and harbors where samples were collected by water quality monitoring organizations on Shell Day. These water samples were then brought to our partnered laboratories and are currently being analyzed for total alkalinity. With this information, we hope to define the relationship, if any, between salinity and total alkalinity.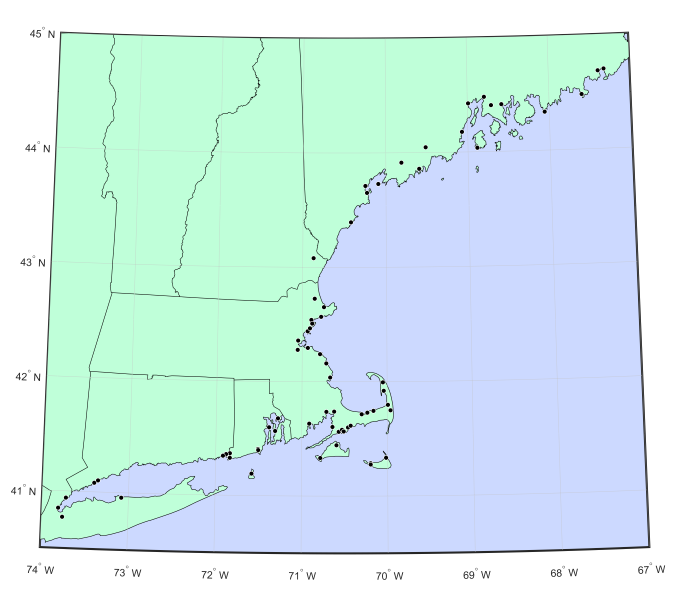 Participating Organizations
Aquacultural Research Corp. ♦ Barnstable Clean Water Coalition ♦ Bates College ♦ Belfast Bay Watershed Coalition ♦ Bigelow Laboratory ♦ Boothbay Region Land Trust ♦ Boston Harbor NP ♦ Bowdoin College ♦ Buzzards Bay Coalition ♦ Cape Cod Cooperative Extension ♦ Casco Bay Estuary Partnership ♦ Center for Coastal Studies, Provincetown ♦ Clean Up Sounds and Harbors ♦ Cohasset Center for Student Coastal Research ♦ Colby College ♦ Committee for the Great Salt Pond, Block Island ♦ CT Department of Energy and Environmental Protection ♦ Derecktor Shipyards ♦ Downeast Institute ♦ EPA Atlantic Coastal Environmental Sciences Division ♦ EPA Region 1 ♦ Falmouth Water Stewards ♦ Friends of Casco Bay ♦ Harbor Watch ♦ Hurricane Island Center for Science and Leadership ♦ Interstate Environmental Commission ♦ Island Creek Oysters ♦ Island Institute ♦ Kennebec Estuary Land Trust ♦ Maine Coastal Observing Alliance ♦ Maine Department of Environmental Protection ♦ Maine Maritime Academy ♦ Maine Sea Grant ♦ Marine Biological Lab ♦ Martha's Vineyard Shellfish Group ♦ Martha's Vineyard Commission ♦ MIT-EAPS, Woosley Lab ♦ MIT Sea Grant ♦ Mass Maritime Academy ♦ Mook Sea Farm ♦ Nantucket Land Bank ♦ Nantucket Land Council ♦ Narrow River Preservation Association ♦ Neponset River Watershed Association ♦ New England Aquarium, Live Blue Ambassadors ♦ New England Science and Sailing Foundation ♦ New Hampshire Department of Environmental Services ♦ North and South Rivers Watershed Association ♦ Northeast Coastal Acidification Network ♦ Northeastern University, Marine Science Center ♦ Pleasant Bay Alliance, Friends of Pleasant Bay ♦ Rockport Conservation Commission ♦ Salem Sound Coastwatch ♦ Salt Ponds Coalition ♦ Save Bristol Harbor ♦ Save the Bay Westerly ♦ Save the Sound ♦ Schoodic Institute / Earthwatch ♦ Setauket Harbor Task Force ♦ Shaw Institute ♦ Swampscott Conservancy ♦ Town of Mashpee, Shellfish Constable ♦ Town of Nantucket's Natural Resources Department ♦ University of Connecticut ♦ University of Maine at Machias ♦ University of New England ♦ University of New Hampshire, Marine Docent Program ♦ University of New Hampshire, Ocean Process Analysis Laboratory ♦ University of Rhode Island GSO Marine Ecosystem Research Laboratory ♦ University of Rhode Island, Watershed Watch ♦ Wampanoag Tribe of Gay Head, Aquinnah ♦ Water for Maine Foundation ♦ Woods Hole Oceanographic Institute ♦ Woods Hole Sea Grant, Cape Cod Cooperative Extension
Don't see your organization? Contact the NECAN Coordinator: Emily Silva (emily@neracoos.org).
---
Shell Day Sampling Protocol Video and Informational Webinar Recording
Supporting Shell Day Documents and Other Resources
Informational Flyer
Sampling Documents
Shell Day Informational Webinar Presentations
Tides and Currents
NECAN Webinars "The Role of Citizen Scientists in OCA Monitoring"
Earth Day Network Blog Post
Living Lab Radio on WCAI
---
The Shell Day Story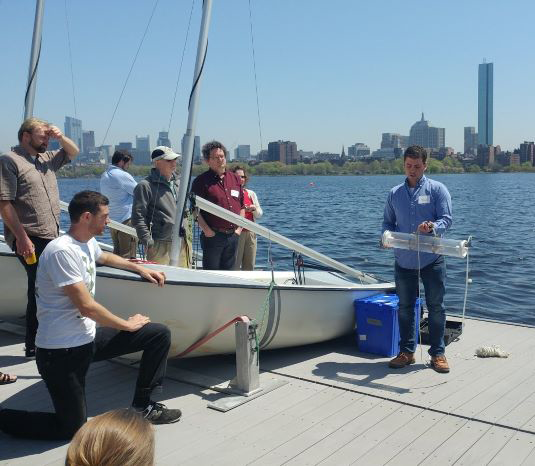 In the spring of 2018 NECAN held a series of webinars and workshops for community and citizen science monitoring groups to consider the role of citizen scientists in OCA monitoring. Ocean and coastal acidification have been traditionally difficult to monitor due to the dynamic range of nearshore carbon system conditions, however, monitoring is critical to gain a larger understanding of coastal conditions. These workshops were used as a platform to hold discussions about difficulties in monitoring OCA, best practices for monitoring, data storage and sharing, opportunities for collaboration, and an introduction to the recently released EPA Guidelines for Measuring Changes in Seawater pH and Associated Carbonate Chemistry in Coastal Environments of the Eastern United States.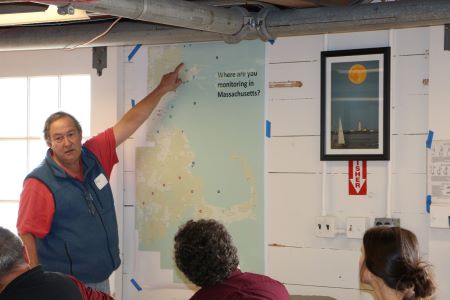 Workshops were held in Connecticut, Maine, and Massachusetts in April and May 2018. Attendees introduced themselves and their monitoring organizations and indicated on maps provided the regions or areas in which they perform water quality measuring and monitoring. Local science advisors then provided information on their research programs and the state of the science for acidification. The authors of the EPA Monitoring Guidelines, Adam Pimenta and Jason Grear, provided demonstrations of the correct use of field and lab monitoring equipment. The workshops closed out with discussions on how data is stored, opportunities to share data, and ideas for moving forward.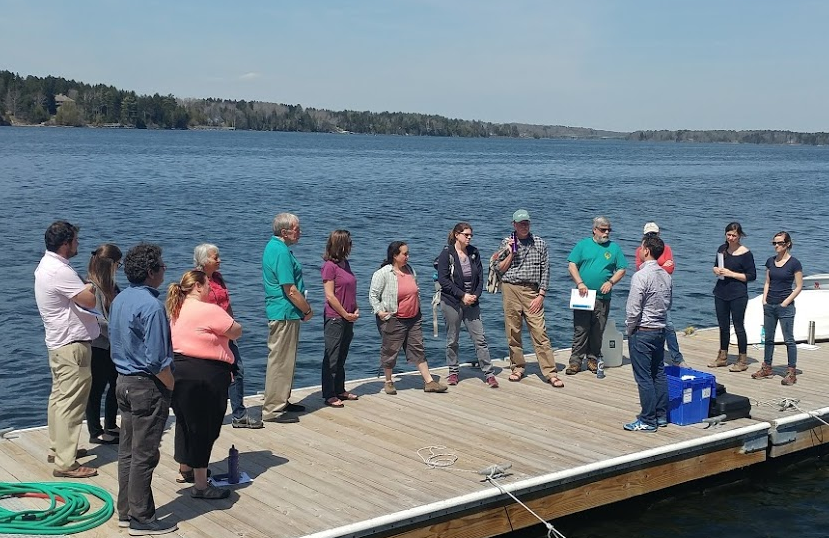 From the discussions on the best practices for coastal monitoring, it was emphasized that measuring just one carbon system parameter, pH, would be beneficial to determining nearshore acidification conditions. An innovative idea was put forth for a sampling blitz which would take place simultaneously all along the Northeast. Coast wide sampling could help us to understand regional patterns, illustrate relationships between salinity and total alkalinity (TA), as well as indicate areas of relative vulnerability or resilience which could inform sustained monitoring and research efforts over time. From these conversations, Shell Day was initiated. 
---
Join the Conversation
To learn more about Shell Day from those involved, and to ask deeper questions about ocean and coastal acidification, head on over to the Ocean Acidification Information Exchange. If you are not yet a member of the OAIE, requesting an account is easy, simply follow this link to start your membership and get started!

---
Questions?
Feel free to contact us!
Parker Gassett - parker.gassett@maine.edu
Austin Pugh- austin@neracoos.org